Apprenticeship Assessments
12th May 2017 By Clark Contracts Ltd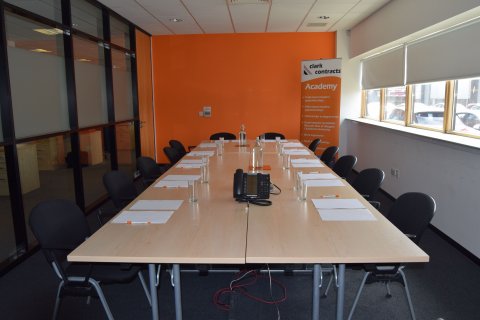 The recruitment process for our 2017 intake of trade apprentices is well underway.
Following on from our Careers Events held in Paisley and Edinburgh in March and April, we received over 150 applications. Over 70 candidates have been invited to take part in assessment days held in our Paisley and Edinburgh office.
From this, our recruitment team will invite the highest scoring candidates to take part in a one to one interview with our Academy Director, David Cooper.
Candidates that successfully make it through the interview stage, will be offered a place in our Academy, joining our four year apprenticeship programme.

Apprentices are appointed a trained mentor, a previous apprentice themselves, separate from their line manager, to support them throughout their apprenticeship. The work they complete on site, will support the modules they are studying at College.
David Cooper, Academy Director, said "As always, we have been impressed with not only the number but also the quality of applications we have received."
Look inside our Head Office:
Look inside our Edinburgh Office