Best 50 Companies to Work for in Scotland listing for Clark Contracts
24th May 2018 By Clark Contracts Ltd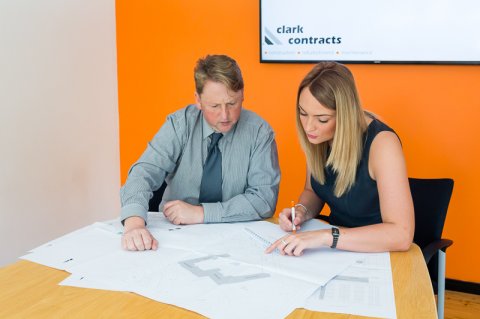 Clark Contracts has been ranked number 21 on the list of the 50 Best Companies to Work for in Scotland.
The list of Best Companies to Work For in Scotland represents the 50 organisations with the highest Regional Best Companies Index (RBCI) following a survey of staff who anonymously score their employers based on a number of factors from work life balance to salary.
Gordon Cunningham, Managing Director, Clark Contracts said "Having been listed at number 72 on the UK wide Sunday Times Best Companies to work for list, this is another fantastic achievement for us to be recognised on a regional list for Scotland."
Clark Contracts is the highest ranking main contractor to feature on the Scottish list and is one of only two construction companies to make it on the list. Almost 800 organisations registered to take enter the Sunday Times Best Companies to Work for list and the top 50 Scottish companies were then automatically entered into the Scottish regional list.
RBCI is the most rigorous way of measuring engagement. Using the Best Companies b-Heard Survey, employees are asked to score 70 questions on a 7 point scale from 'Strongly Disagree' to 'Strongly Agree'.
Founded in 1978, Clark Contracts Ltd is a privately owned main contractor with six operating divisions; Construction, Fit Out, Small Works, Retail, Maintenance and Manufactured Joinery. The company works throughout the UK, employing over 250 employees and is number 72 on the 2018 Sunday Times Best Companies to Work for List. The proportion of business derived from repeat customers each year has averaged 76% over the past ten years and 72% of customers rate the contractor as 'Impressive' or 'First Class'.
Look inside our Head Office:
Look inside our Edinburgh Office