Clark Contracts appointed to Fusion21's framework
11th August 2023 By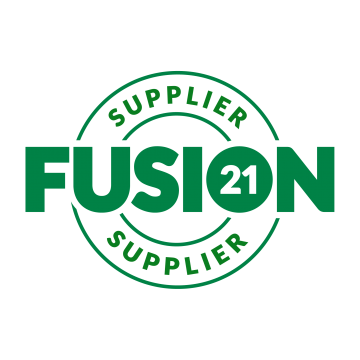 Fusion21 has appointed Clark Contracts to its £500m Refurbishment, Construction, New Build and Modular Buildings Framework.
The Paisley based company has been appointed to Lot 1 and 2 for works in Scotland, the West and East Midlands and North East and North West of England. The framework will run for the next four years.
The framework is split into lots which cover the whole of the UK and can be used by public sector organisations, with specific workstreams for housing, education, healthcare, and wider public sector.
Clark Contracts is already appointed to a number of public sector frameworks including Scotland Excel's New Build Residential Framework, NHS National Services Scotland's Minor Works Framework, Registers of Scotland's Small to Medium Works Framework, Scottish Courts Service's Principal Contractor Framework, Crown Commercial Services Construction Framework, Scottish Procurement Alliance's Frameworks for Public Buildings and New Build Housing, as well as agreements with the University of Glasgow and The City of Edinburgh Council.
Michael Scanlan, Director, Clark Contracts said, "We are delighted to have secured a place on Fusion21's framework and are looking forward to working collaboratively with both new and existing public sector clients on the delivery of projects through this partnership."
Paul Towers, Framework Manager (Construction & Decarbonisation) at Fusion21 said: "We are delighted to welcome all the new suppliers onto Fusion21's Refurbishment, Construction, New Build and Modular Buildings Framework, including Clark Contracts. The tender process was highly competitive and has identified the best contractors for our members to use for the delivery of a whole range of construction programmes. Members accessing this framework will benefit from flexible call-off options, UK-wide coverage, and the option to deliver social value to their communities, aligned to their organisational priorities."