Clark Contracts launch trade apprentice recruitment
14th March 2022 By Clark Contracts Ltd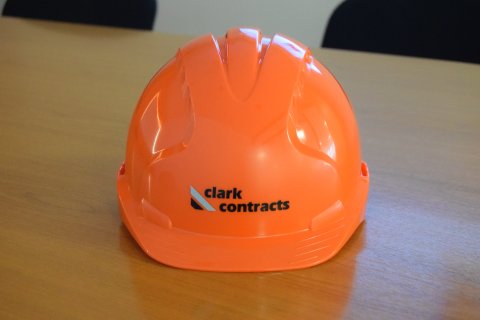 Following their annual Careers Evening as part of Scottish Apprenticeship Week, Clark Contracts has now launched the recruitment process for their 2022 intake of trade apprentices.
The event, held on Thursday 10th March, had over 100 attendees who heard from the company's Recruitment and HR Manager about the company, its award-winning academy, the roles available and the recruitment process for the trade apprenticeship intake.
This year, the company will be recruiting apprentices in joinery, painting and decorating and plastering and applications can now be made here. These applications will then be reviewed with selected candidate then progressing to assessment and interview stages before offers being made and the new apprentices starting their careers in July.
Gordon Cunningham, Managing Director, said "We are committed to ensuring new talent is recruited into the business and the industry as a whole and we currently have over 30 trainees and apprentices within our Academy. We are looking forward to welcoming this year's intake of trade apprentices to our Academy and seeing them progress through our Academy over the coming years."
Founded in 1978, Clark Contracts Ltd is a privately owned main contractor with six operating divisions; Construction, Fit Out, Small Works, Retail, Maintenance and Manufactured Joinery. The company works throughout the UK, employing over 220 employees and was recently named 'Best Place to Work' at the UK wide Construction News Talent Awards. The proportion of business derived from repeat customers each year has averaged 79% over the past five years and 72% of customers rate the contractor as 'Impressive' or 'First Class'.
Look inside our Head Office:
Look inside our Edinburgh Office