Clark Contracts raise over £7,000 for Teenage Cancer Trust
2nd January 2019 By Clark Contracts Ltd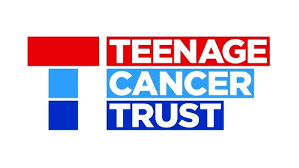 Since April 2018, main contractor, Clark Contracts has raised over £7,000 for its nominated company charity, Teenage Cancer Trust.
Clark Contracts launched their partnership with Teenage Cancer Trust in April, with a target of raising a total of £10,000 for the charity. Fundraising has now passed the halfway milestone and is nearing the final target.
So far, money has been raised through office fundraising events including a pyjama day, Halloween Bake Off and a World Cup Sweep. Employees have also participated in a number of organised events, including the London Marathon, Glasgow Kiltwalk, Pedal for Scotland, Inverclyde Team Triathlon and Rough Runner.
Audrey Murray, Regional Fundraising Manager for Teenage Cancer Trust said, "We are enormously grateful to Clark Contracts and their fantastic team for the incredible support they have given us and the amazing fundraising they have organised this year.
We really value their help because we're the only UK charity providing specialised nursing and emotional support to young people with cancer in Scotland. Without this, young people risk facing cancer isolated and alone, not accessing the specialist support and care they need.
The support from Clark Contracts has helped us reach more young people in Scotland, making sure they don't face cancer alone. On behalf of the Teenage Cancer Trust Fundraising Team in Scotland and the young people we support, a massive thank you."
Gordon Cunningham, Managing Director, Clark Contracts added: "It is fantastic to be supporting Teenage Cancer Trust. The decision to partner with the charity was made by our employees and we are looking forward to reaching our target of £10,000 in the near future."
The money raised will help Teenage Cancer Trust with their aim of reaching every young person with cancer between the ages of 13-24 and providing them with access to specialist care and peer support. You can read more about the work Teenage Cancer Trust do on their website.