Clark Contracts secure £50m of new business
18th January 2019 By Clark Contracts Ltd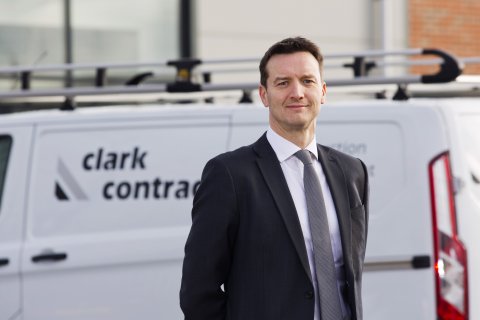 In the six months up to 31st December 2018, Clark Contracts secured over £50m of new orders from both new and existing customers.
Orders from new customers include the refurbishment of office space within Whyte and MacKay's Grangemouth bottling facility, the construction of two industrial units at Earls Gate Park in Grangemouth for Northern Retail Trust, the conversion of Westwood House in Edinburgh to create 47 mid-market rental flats for LAR Housing Trust and the restoration of the David Livingstone Birthplace Museum for the David Livingstone Trust.
A number of orders have been secured from repeat customers including the refurbishment of the Wolfson research facility for the University of Glasgow and the upgrade of Buchanan Bus Station for Strathclyde Partnership for Transport (SPT).
The construction, refurbishment and maintenance contractor has been appointed its third project from Vastint Hospitality for the construction of a new 224-bed Moxy Hotel in Birmingham. Clark Contracts also completed the construction of a new Moxy hotel at Edinburgh Airport and is currently delivering another at Southampton Harbour.
The company's Fit Out Division secured contracts for the CAT A fit out of the Lightyear Building within Glasgow Airport Business Park and the refresh of Livingston Designer Outlet.
Gordon Cunningham, Managing Director, Clark Contracts said, "In 2018 we celebrated our 40th anniversary and it is fantastic that it has been another busy year where we have not only delivered projects for returning customers, but also welcomed new customers across the private sector. We are now looking forward working with our customers to deliver these projects in 2019."
Clark Contracts featured on Glenigan's Top 100 Contractors List for 2018, which is based upon the total value of work won in a rolling twelve month period.
Look inside our Head Office:
Look inside our Edinburgh Office