Earls Gate Business Park reaches completion
10th January 2020 By Clark Contracts Ltd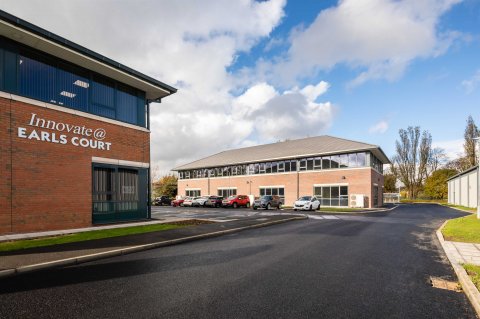 Clark Contracts has completed the construction of a £3m commercial development within Grangemouth's Earls Gate Business Park for client, Northern Trust.
The new development provides over 25,000sq.ft. of commercial and industrial space between two buildings. Baron's Court provides 18,205sq.ft. of modern industrial and workshop accommodation, whilst a new building within Earls Court provides 7,378sq.ft. of pavilion style office space.
Clark Contracts delivered the project, which commenced in October 2018, in conjunction with Project Manager, Warrington Martin, Architect, Paddock Johnson, Structural Engineer, Graham Schofield Associates and Mechanical and Electrical engineer, Kingswood Building Services.
Michael Scanlan, Director, Clark Contracts added, "It has been great to work with new customer, Northern Trust on this major development within Grangemouth to provide much needed commercial space within the area. We look forward to continuing our relationship with Northern Trust and the design team."
View completion photographs from this project here.
Look inside our Head Office:
Look inside our Edinburgh Office