Happy retirement for Clark Contract employee
18th April 2023 By Clark Contracts Ltd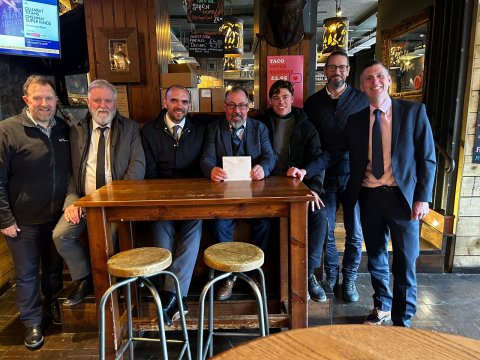 Site Manager, Archie Whitehead, has retired following 12 years at Clark Contracts and over 45 years in the construction industry.
Having joined Clark Contracts in 2011, Archie has worked across the company's Construction, Small Works and Fit Out divisions, working on projects up to £10m in value.
The projects Archie delivered also varied in scope, across many sectors, and included the refurbishment and extension of the Category B listed Balhousie Castle in Perth, the refurbishment of three HC-One care homes, the CAT A office fit out of 55 Douglas Street in Glasgow and the construction of new community facilities in Bellsymre and Kilwinning.
As a thank you for his service, Archie was treated to a leaving lunch with some colleagues from over the years and was presented with gift vouchers for a local restaurant, and an outdoor clothing store.
Gerry Cummins, Director, Clark Contracts said "We wish Archie all the best in his retirement and thank him for his 12 years of service at Clark Contracts. He has brought a lot of experience to the company and will be missed by all his colleagues."
Look inside our Head Office:
Look inside our Edinburgh Office