Major fit out being delivered at 55 Douglas Street, Glasgow
29th May 2019 By Clark Contracts Ltd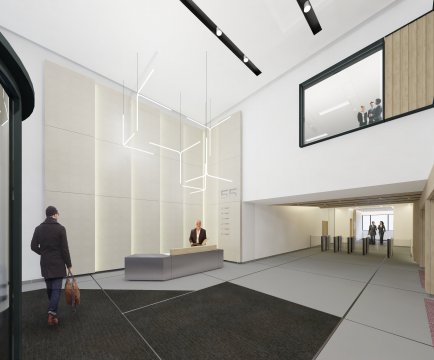 The Cat A fit out of 55 Douglas Street, Glasgow is now underway with Clark Contracts appointed to deliver the project.
The fit out of the 85,400sq ft, 6 storey building will create additional office space and a new modern reception area.
Upgrades of the shower rooms, lift lobbies and WC's will also take place. The basement will feature cycle storage and changing facilities with a dedicated entrance on Cadogan Street.
Gareth Richardson, Director of Asset Management, Signal Capital, said "We are delighted to have Clark Contracts on board delivering both the new build 10,000 sq.ft. extension and high quality CAT A refurbishment. We are excited to see the project progress".
Gerry Cummins, Director, Clark Contracts, said "It is fantastic to be on site delivering another office fit out in Glasgow City Centre and we are looking forward to completing this project for Signal Capital."
Look inside our Head Office:
Look inside our Edinburgh Office