New Director appointed at Clark Contracts
31st May 2023 By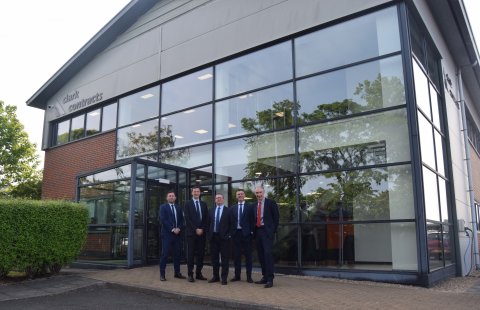 Clark Contracts has announced the promotion of long-serving employee, Danny McKibbens to Operations Director.
Danny has nearly 40 years of experience in the construction industry, having completed a bricklaying apprenticeship with a well-established Scottish main contractor, whom he went on to work with for 16 years. He then joined Clark Contracts in 2005 as Project Manager, before being promoted to Contracts Manager in 2011 and then Operations Manager for the contractor's Construction Division in 2017.
During his time with Clark Contracts, Danny has been involved in the delivery of over £500m of projects within the Construction Division, across various sectors for both new and repeat customers. In his new role, he will continue to oversee projects delivered by this division and drive continued growth and development of the team.
Speaking of the appointment, Danny said, "Having continually progressed during my 18 years at Clark Contracts, I am looking forward to this new challenge as Operations Director and continuing to drive the growth of the division and the team, whilst ensuring continuous improvement."
Managing Director, Gordon Cunningham, added, "We are committed to investing in our people and providing opportunities for personal growth and development. Danny has been an integral part of the growth of our Construction Division over many years, and his appointment as Director is recognition of his ability, long term commitment and loyalty to the business."
Look inside our Head Office:
Look inside our Edinburgh Office