St Mary's Primary School opens its doors after multi-million pound refurbishment
26th October 2020 By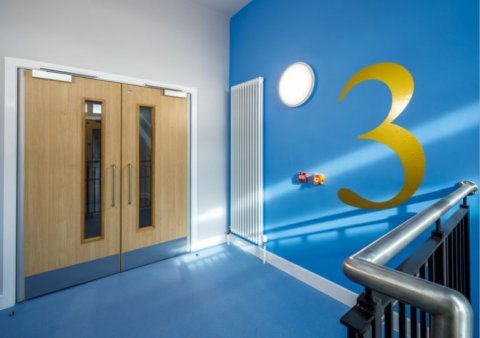 Clark Contracts has completed a multi-million pound refurbishment at a Greenock primary school.
St Mary's Primary on Patrick Street, Greenock, has been transformed into a state-of-the-art modern facility for around 300 pupils as part of Inverclyde Council's £270 million schools estate investment.
As part of the £6m refurbishment, the building - which was erected in 1909 after a fundraising effort by the people of Greenock - has had all classrooms and teaching facilities modernised and a new gym and assembly hall added.
As well as a total refresh of the interior, the iconic red sandstone building had its roof re-slated, windows replaced and stonework mended and a new entrance has been created just off Kelly Street.
The St Mary's refurbishment is the penultimate job on the council's overhaul of Inverclyde's schooling facilities, with only Gourock Primary left.
Michael Scanlan, Director, Clark Contracts, said "It is fantastic to see pupils and staff returning to St Mary's Primary School following our complete overhaul of this historical building. We hope the pupils, teachers and staff are happy in their new school."
Look inside our Head Office:
Look inside our Edinburgh Office