Training Excellence Award Shortlisting for Clark Contracts
29th April 2019 By Clark Contracts Ltd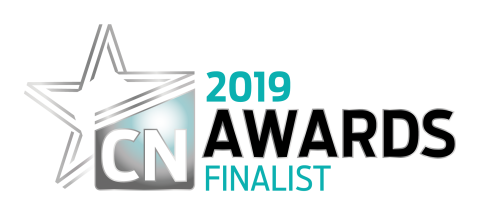 Clark Contracts has been selected as a finalist in the 'Training Excellence' category of the 2019 Construction News Awards.
The construction, refurbishment and maintenance contractor is the only company registered in Scotland to be shortlisted for the Training Excellence award and is up against tough competition with a total of 9 companies being considered for the award.
The entry submitted by Clark Contracts covers the work of its Academy which is available to all employees at various stages in their careers. The qualifications available range from foundation apprenticeships, trade apprenticeships to HNC/HND/degree level qualifications in addition to the organisations bespoke masters course which is run in partnership with Glasgow Caledonian University. The Academy also provides e-learning, mentoring, supply chain initiatives and a bespoke skills test completed by trade apprentices each year.
In addition, Clark Contracts staff visit schools, colleges and universities to tell pupils and students about the career opportunities available in the Construction industry and also offers work placements both on site and in its Paisley and Edinburgh offices.
The company received its third President's award from the Royal Society for the Prevention of Accidents (RoSPA) in 2018 and featured at number 72 on the Sunday Times list of Best Companies to Work for list in 2018 following an anonymous survey of all staff.
Gordon Cunningham, Managing Director, Clark Contracts said "It is fantastic to be shortlisted for this prestigious award and it's great to be considered as a leader in Training Excellence in this field as it is something we are passionate about and feel has such a positive impact on our business as a whole."
Before finding out its fate at the awards ceremony which takes place on 11th July 2019 in Grosvenor House Hotel in London, Clark Contracts must attend an interview with the CN Award expert judging panel.
The full list of finalists and more information can be found at: https://awards.constructionnews.co.uk/
Look inside our Head Office:
Look inside our Edinburgh Office