Triple Apprenticeship Completion at Clark Contracts
15th November 2018 By Clark Contracts Ltd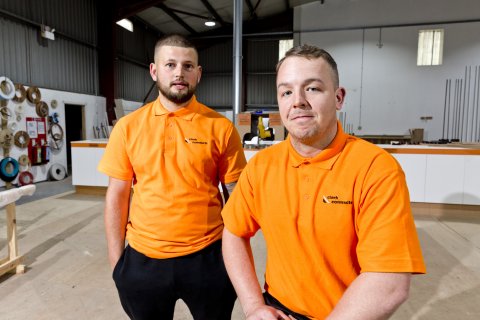 Three apprentices have completed their training while working with Clark Contracts.
The joiner, bricklayer and plasterer each completed a two year adult apprenticeship working alongside Clark Contracts' experienced tradespeople whilst attending either West College Scotland or Edinburgh College to learn their trade.
The trio were appointed trained mentors, who themselves have studied through Clark Contracts' academy, to help guide them through their training.
Now their apprenticeship is complete, the individuals will have future opportunities to progress their career through further training supported by Clark Contracts.
Clark Contracts currently employs 23 trade apprentices through its award winning academy and over 20% of its staff are studying towards formal qualifications at college and university in subjects including quantity surveying, construction management and administration.
The contractor employs new apprentices each year and holds an annual careers evenings in March in Paisley and Edinburgh to kick start its recruitment of apprentices.
If you are interested in hearing more, please follow Clark Contracts on Facebook, Linked In or Twitter for information regarding 2019 careers evenings. You can also email careers@clarkcontracts.com to contact Clark Contracts' recruitment team.
Click here to view current vacancies at Clark Contracts.
Look inside our Head Office:
Look inside our Edinburgh Office